GST Return Filing Services in Mumbai
Simplify Your GST Compliance with Expert GST Return Filing Service in Mumbai – GST Registration, Return and Compliance Services 
Expertise in GST Regulations
Our team comprises qualified professionals well-versed in GST laws and regulations. We possess in-depth knowledge of GST return filing procedures, enabling us to handle even the most complex cases efficiently.
We recognize the significance of accurate GST return filing to avoid penalties and legal complications. Our meticulous approach ensures that your returns are error-free and comply with all the relevant provisions of the GST law.
Meeting GST return filing deadlines is critical to maintaining compliance. With our service, you can bid farewell to the stress of managing deadlines. We take care of your returns, ensuring timely filing to prevent any late filing penalties.
Our GST Registration service simplifies the process of obtaining your Goods and Services Tax (GST) registration in compliance with the applicable regulations. Our expert team guides you through the registration process, ensuring accurate completion of the necessary forms and documentation. With our comprehensive knowledge of GST laws, we streamline the registration procedure, saving you time and effort. Whether you are a business owner or a professional, we provide personalized assistance and professional advice to help you navigate the complexities of GST registration and ensure a smooth transition into the GST regime.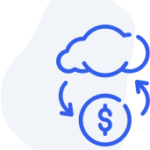 GST Return Filing
Our GST Return Filing service takes the hassle out of filing your GST returns. We understand that accurate and timely filing is crucial to maintain compliance and avoid penalties. Our team of experienced professionals ensures that your GST returns are prepared meticulously, reflecting your sales, purchases, and input tax credits accurately. We keep track of the filing deadlines and submit your returns promptly, giving you peace of mind. With our expertise in GST return filing, we help you navigate the intricate GST regulations, ensuring seamless compliance while you focus on growing your business.
GST Accounting
Effective GST accounting is essential for a smooth GST compliance process. Our GST Accounting service assists you in maintaining accurate and up-to-date records of your GST transactions. Our knowledgeable team helps you track your input and output tax, reconcile your GST liability, and manage your GST-related documents effectively. We ensure that your accounting practices align with the GST regulations, allowing you to claim eligible input tax credits while maintaining compliance. With our comprehensive understanding of GST accounting principles, we provide personalized guidance and support, helping you streamline your accounting processes and maintain accurate records.
Why Choose Us as Your GST Return Filing Service Provider?
Our team comprises dedicated professionals who are passionate about providing exceptional service. We stay updated with the latest GST developments, ensuring that we deliver accurate and compliant GST return filings.
We prioritize our clients' needs and strive to deliver customized solutions that address their specific requirements. Our client-centric approach ensures that you receive personalized attention and a service tailored to your business.
Our pricing structure is transparent, ensuring that you receive cost-effective services without any hidden charges. We offer competitive rates for our GST return filing service in Mumbai, allowing you to receive professional assistance at a reasonable cost.
With years of experience in the industry, we have developed a strong understanding of the GST landscape. Our team possesses the necessary expertise to handle GST return filing for businesses of all sizes and industries.
Technology-driven Solutions
We leverage cutting-edge technology and software to streamline the GST return filing process. This enables us to maximize accuracy, efficiency, and security while reducing manual errors.
Our commitment to client satisfaction goes beyond just filing your GST returns. We provide comprehensive support, addressing any queries or concerns you may have regarding GST compliance, helping you navigate through the intricacies of the system.
"I am availing their tax filing services for years. Its timely and accurate."
"Good and accurate service."
Frequently Asked Questions (FAQs) – GST Return Filing Service
1. Why is GST return filing important? GST return filing plays a crucial role in maintaining compliance with Goods and Services Tax regulations. It enables businesses to report their sales, purchases, and tax liabilities accurately. Timely and accurate filing helps avoid penalties, ensures transparency in business operations, and establishes compliance.
2. Can I handle GST return filing on my own? Yes, you have the option to handle GST return filing independently. However, considering the complexity of GST laws and the risk of errors and non-compliance, it is advisable to seek professional assistance. Engaging a reliable GST return filing service ensures accurate and timely filing, reducing the chances of errors.
3. How frequently do I need to file GST returns? The frequency of GST return filing depends on the type of taxpayer and the turnover of your business. Regular taxpayers typically file monthly returns (GSTR-3B) along with an annual return (GSTR-9). Composition scheme taxpayers file quarterly returns (GSTR-4). Our team will assess your business requirements and provide guidance on the appropriate filing frequency.
4. What documents and information are necessary for GST return filing? To complete GST return filing, you need to gather various documents such as invoices, purchase records, and details of tax payments. Additionally, you will require information such as your GSTIN (GST Identification Number), turnover details, input tax credit availed, and output tax liability. Our GST return filing service will provide specific guidance on the documents and information required.
5. Can I claim input tax credit through GST return filing? Yes, GST return filing allows businesses to claim input tax credit (ITC) on eligible purchases. Accurate record-keeping of invoices and relevant documents is vital to ensure correct calculation and claiming of ITC. Our team will assist you in understanding the input tax credit provisions to maximize your eligible claims.
6. What happens if I miss the deadline for GST return filing? Failure to meet the deadline for GST return filing may result in penalties and late fees. It is crucial to file your returns within the specified due dates to maintain compliance. Our GST return filing service ensures timely filing, helping you avoid penalties and stay compliant.
7. How secure is my data with your GST return filing service? We prioritize the security and confidentiality of your data. Our team adheres to stringent data protection protocols and utilizes secure systems to safeguard your information. We maintain a high level of data privacy and handle your data with the utmost care and compliance.
8. Can your GST return filing service assist with GST audits? Yes, we provide comprehensive assistance with GST audits. In the event of a tax audit, our experienced team will guide you through the process, ensuring proper documentation, compliance, and representation before the tax authorities.
9. How can I track the status of my GST return filing? As part of our service, we provide regular updates on the status of your GST return filing. You will have access to a dedicated point of contact who will keep you informed about the progress of your filings and address any queries you may have.
10. How do I get started with your GST return filing service? To initiate our GST return filing service, simply reach out to us through our website or contact information. Our team will evaluate your requirements, provide a personalized plan, and guide you through the necessary steps to streamline your GST return filing process
Contact us with form Below and one of our team members will reply in 12 hours. Or Call on 99785 87979 to discuss.
Our tem member will talk and understand your requirement and suggest you plan. She will guide you with documents and payment.. Share the docs via drive / dropbox / email.
Our team will done the work and send you all acknowledgement.
Tarannum Y Khatri & Associates   (Chartered Accountants) 
Address: 5th Floor, Technopolis Knowledge Park, Quest, Mahakali Caves Road, Chakala, Andheri East, Mumbai, Maharashtra 400093
E: Admin@taxmasala.in
M: 997 858 7979