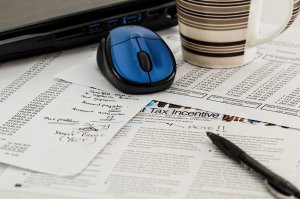 If you make any mistake in filling income tax return u/s 139 (1), no worry. You can file revised return u/s 139 (5). Income tax department has tried to increase tax compliance by giving facility of return u/s 139 (5).
Procedure to file revised return:
Procedure for filling  return is same as filling original income tax return.
You have to only enter 15 digits acknowledgement number of original return. You can file acknowledgement number from ITR V receipt.
Also select section 139 (5) to file return.
Correct the mistake and file the return.
Time limit for filling return u/s 139 (5):
Return can be filed from one year from the end of assessment year. Suppose you want to revise return for a.y. 14-15. You can file it up to 31st March, 2016.
 Features of  revised return:
It  can be filed if you have filed original return within due date. Due date for filling original return is 31st July for non audit party and 30th September for audit party, partner in firm (audit party)and company.
Revised return can be filed in to return filed in response to  notice u/s 142 (1) and return is filed within time limit mentioned in notice u/s 142 (1). If return is filed beyond time limit given under section 142 (1), it is assumed that return is belated return and belated return can not be revised.
You can revise return for unlimited numbers. There is no limit for numbers of revisions in  return.
If a person willfully make mistake in return, it cannot be revised. Because it is case of fraud. Only unintentionally mistake in income tax return can be corrected by revised return.
Suppose assessee makes only application to AO for correcting mistake, it is not valid and cannot be considered return u/s 139 (5).
Interest under section 234A is not applicable for revised return. Reason is that section 234A is applicable for late filling of income tax return and there is no room that return u/s 139 (5) is filed for belated return. But section 234B and section 234C for interest  on delay and deferment of advance tax is still applicable for belated return.
Sometimes taxpayer tries to be smarter and file return u/s 139 (5)disclosing income which are concealed by him in original return. If assessing officer has found that income before taxpayer files return, taxpayer will be penalized. But AO has not found the concealment, no penalty will be levied.